Thank you for visiting!
If I am sold out of products, I am working on my next batch of pottery.
Creating with clay can be a long process, especially when I am only making part time. I try to restock once a month- sign up for my newsletter and follow along on social media to hear about any upcoming restocks and timelines!
Newsletter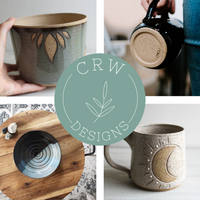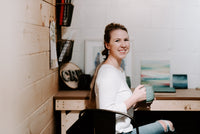 About the Potter
Catie Webster is a part time potter and public high school art teacher. Catie is driven to make Art that you want to pick up, use, and enjoy. Her art serves a purpose, has a function, and looks beautiful in your home. Catie is inspired by nature and the colors of New Hampshire landscapes.
To find out more about her philosophy and history, dive into the about page.
Read More
Testimonials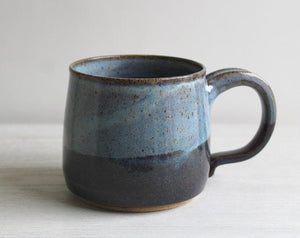 Aug 25, 2020
This is such a beautiful piece. The glaze is beautiful the way the two mix when they meet, and the texture is eye catching. Delivery was quick and everything arrived on time. Loved the packaging too! Sealed with a little gift and a note. Highly recommend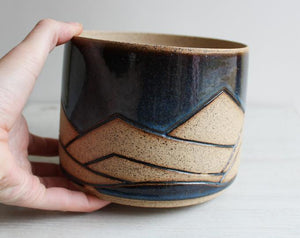 Nov 27, 2020
Catie was extremely kind and helpful when I contacted her about this listing and combining shipping with another item. When I received the planter, I felt overjoyed with it. It's probably the most beautiful piece of ceramics I've owned from an artist. I love it!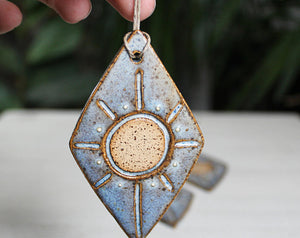 Dec 30, 2020
I was so happy to see some Christmas ornaments that weren't traditional and were nature-based. The blue glaze really stands out on my tree.
Wonderful ornaments...perfect everything...LOVE 'em all!!! Meticulously packaged and arrived promptly in perfect condition!